The Royal Garden
Tuesday August 28, 2012
If you follow me on instagram ( @theartofjoeking ) then you are well aware of the fact that I have been teaching myself to use markers and doing so in a series flowers. If you don't follow me on instagram then please, take a moment to use the context clues provided and bring yourself up to speed.
In regard to these flower designs I've decided to use them for the second tattoo theme. The subversive theme I mentioned in an earlier post is still in the works, just needs a bit more time. So until then, I present:
"The Royal Garden"
Pretty simple really, if you see a flower you would like to get tattooed…Book it! After the tattoo is completed the corresponding piece of art is yours to keep! (i'm also thinking of another little goody to throw in there as well) And of course, just like any other piece in a proposed series, all pieces will be documented in detail for future publication.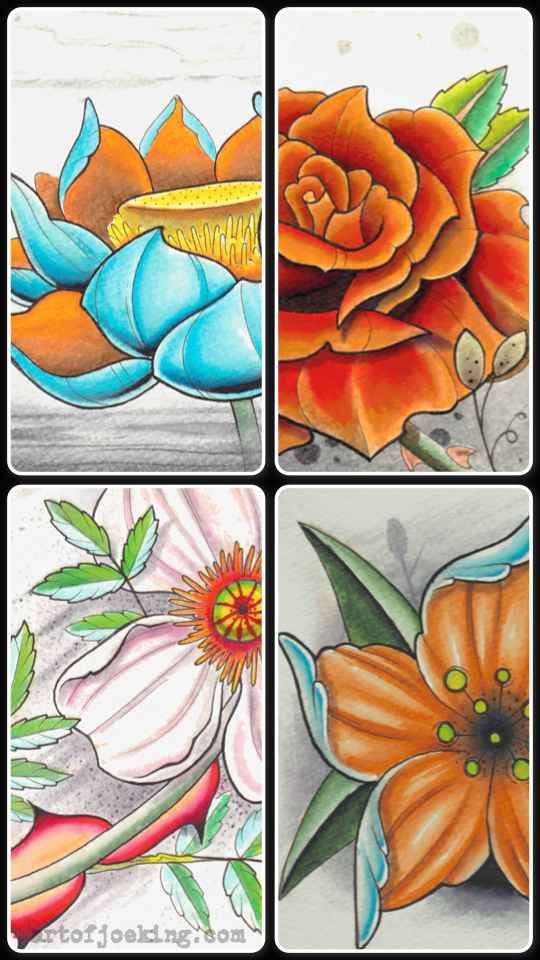 Well, there ya have it! Look through the garden, if you want to pick a flower for yourself or a loved one please contact:
Off the Map Tattoo
112 Cottage St.
Easthampton MA.
413-527-6574